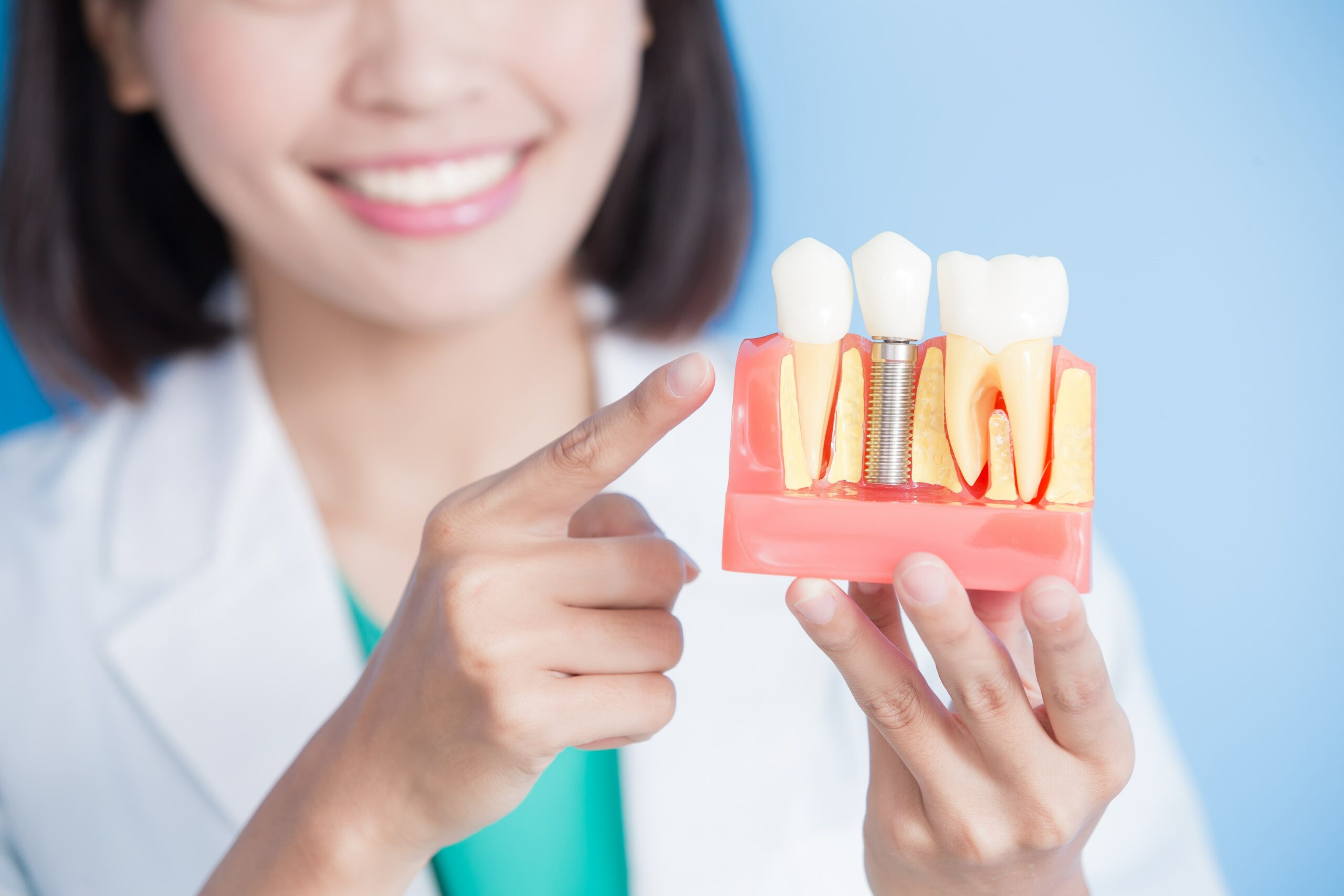 If you're looking for a hassle-free solution to restore one or more missing teeth, Dr. Perno and his team at Highrise Dental are here to help. We are pleased to offer dental implants, today's gold standard for replacing missing teeth. We invite you to visit our Phoenix office to get your smile's health and function back on track!
What Are Dental Implants?
Dental implants are screw-shaped titanium tooth root replacements that we position in your jawbone. As the area heals, your implants will integrate with your bone, creating a stable foundation for implant-supported crowns, bridges, or dentures. Dental implants are second only to natural, healthy teeth, providing unmatched comfort, function, and aesthetics.
What Are the Benefits of Dental Implants?
Dental implants offer many advantages, including the following:
They Act Like Natural Teeth: Dental implants are anchored to your jawbone, providing security and stability comparable to natural teeth. They restore your ability to speak clearly, enjoy all your favorite foods, and smile with confidence once again!
They Prevent Bone Loss: When a tooth goes missing, the jawbone begins to deteriorate, resulting in bone loss in the area. Dental implants mimic the function of your natural tooth roots, stimulating the jawbone and maintaining healthy bone quality and density.
They Prevent the Adjacent Teeth from Shifting: Leaving a gap in your smile can result in the surrounding teeth moving out of alignment, leading to complications, including crooked teeth, problems with the bite, gum disease, and TMJ discomfort. Dental implants preserve the space left by one or more of your teeth, preventing the neighboring teeth from shifting out of place.
They Preserve Your Facial Structure: Tooth loss can result in changes in the shape of your face, sagging, and premature aging. Dental implants support your facial structure and prevent bone loss, keeping you looking and smiling your best.
They Look Like Natural Teeth: Your new replacement teeth are carefully crafted from the highest quality material and are made to match your smile. Once in place, your implant restoration will look, feel, and function like your natural teeth.
They Are Permanent Restorations: Dental implants provide a long-term solution for replacing missing teeth. They offer more than a 95 percent success rate, and with proper care, they can last a lifetime!
Dental Implants Near Me
If you are missing one or more of your teeth or want a more stable and comfortable alternative to traditional removable dentures, visit Highrise Dental today. Dr. Perno will discuss your implant options and help you determine the most effective tooth restoration option for your smile.
Are you ready to get started? We invite you to call 602-230-1161 to schedule your appointment or book one online today!