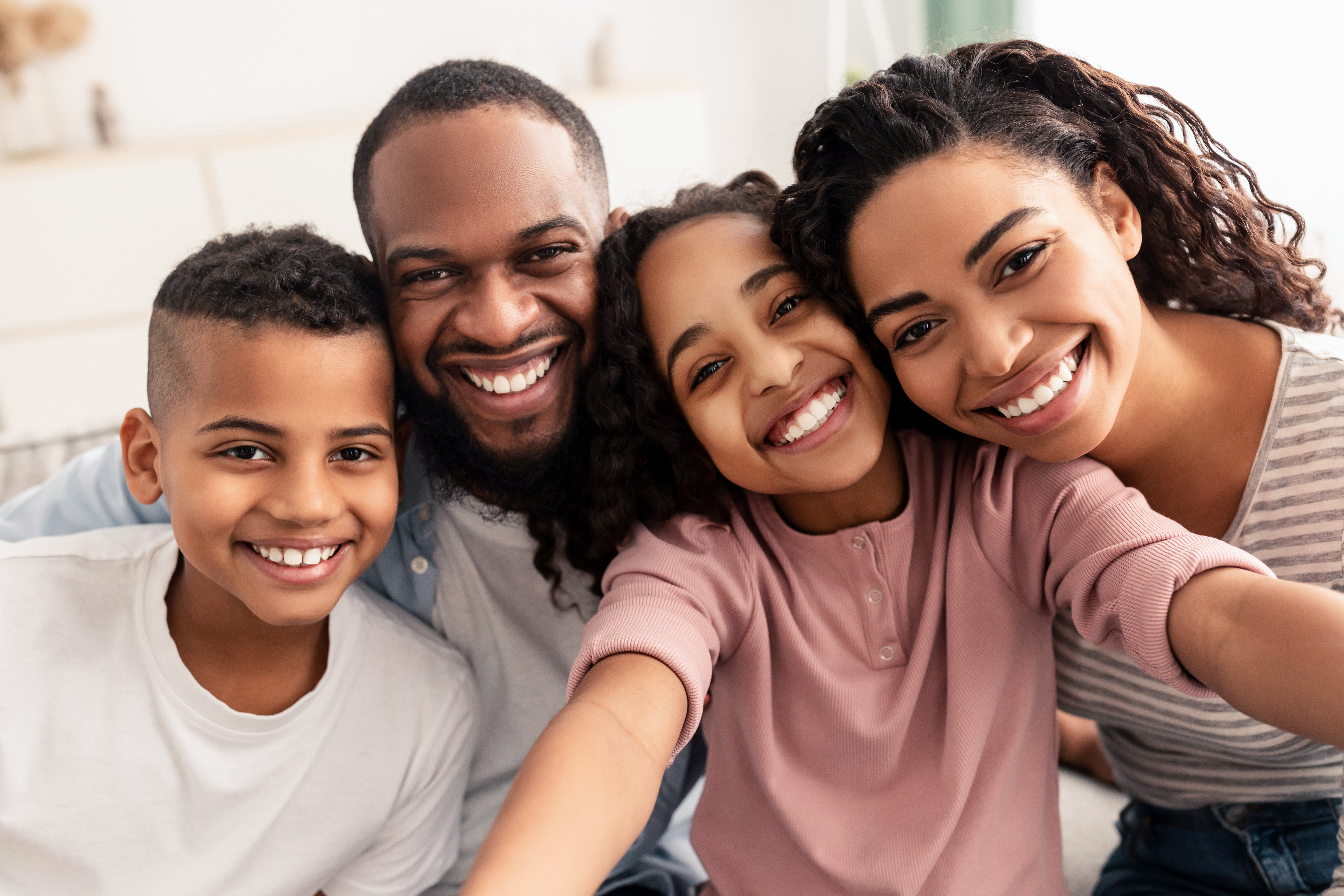 Family Dentistry means something here at HighRise Dental because we feel our entire practice is a one big family!
We also take your Family Dentistry seriously and hope we have the honor of treating your whole family. From a patient's first dental appointment through their lifetime, and into their senior years,  we want our patients to feel comfortable coming to us routine, emergency and other important dental care throughout their lives.
Come in together! Parents with small children are welcome to bring them to their appointments. Early exposure, and comfort with the dental office helps children feel more at ease when they have their own appointments. Also, we find that many families who have appointments together reduce the stress of remembering and scheduling multiple appointments.
Fact is, small children often feel more at-ease after watching their parents or siblings receiving their cleaning, which makes the exam better for everyone. Also, as parents ourselves, we know your time is limited and family appointments can reduce overall time at at dental office by eliminating extra trip. We hope to give you and your family a smooth, relaxing and easy experience at the dental office.
To make a family appointment, please just ask when you are scheduling and we will be with you to get the best time. It also helps us to know know who will be coming, their ages, and any special needs or concerns you have.
We look forward to seeing you—and your family—at your next Family Dentistry appointment here at HighRise Dental in Phoenix, AZ.